Okunoin the Koyasan Cemetery – In Photos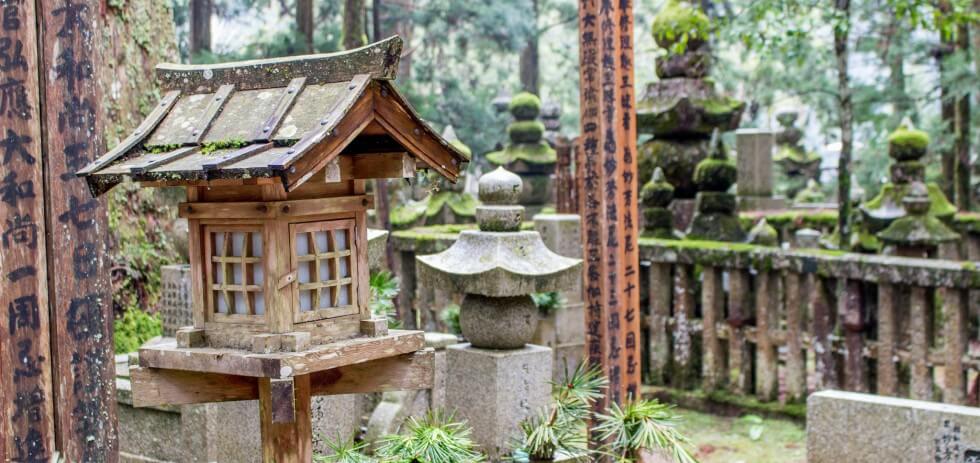 It is not often that a town's main attraction is it's cemetery. But then again, there are few burial grounds as beautiful and impressive as the Koyasan cemetery. The sacred mountain town is surrounded by a forest that serves as the Okunoin Cemetery, the largest in all of Japan.
The moss-covered stone statues, grave markers, and torii (Shinto shrine gateway markers) are nestled among massive green cedar trees and are blanketed in the almost preternaturally peaceful surroundings.
The stone pathways that wind through the forest are lined with lanterns, which I imagine makes it beautiful at night. The cemetery is named after Oku-no-in the monk that founded the complex. According to tradition, the lights in his mausoleum have been burning constantly since his death more than 1,000 years ago. His grave was the first of the cemetery and the rest has sprung up around him.
Known not only for its size and significance, but for its unique headstones and shrines. Okunoin is filled with strange monuments for the former employees of different companies represented by stone rockets, coffee cups or car logos.
We visited the cemetery while staying in a Buddhist monastery in the town. Read all about spending the night in a temple in Koyasan here.