Ladyboy Cabaret Chiang Mai, Thailand – In Photos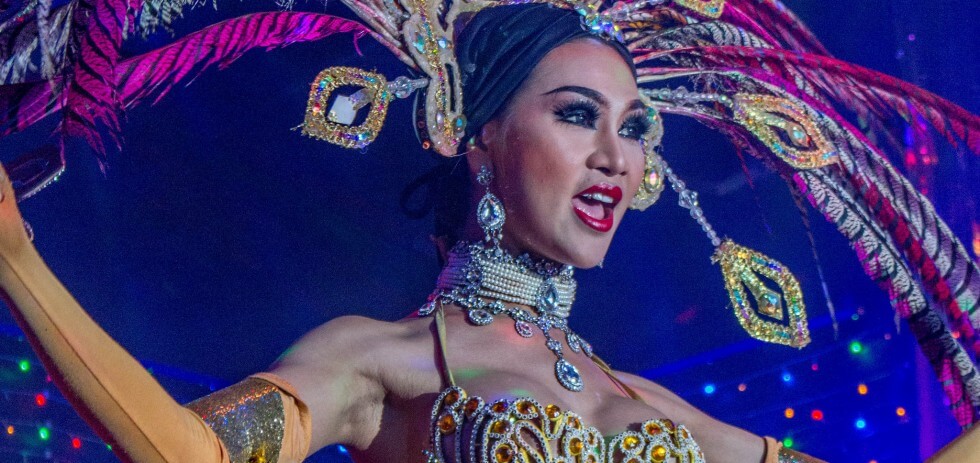 The Ladyboy cabaret Chiang Mai show runs every evening in the Anusarn market (an offshoot of the night bazaar) at 9:30pm. The show is free if you buy a drink, or you can pay a 200 thb entry. Cocktails are about 100 thb and beers are about 80 thb. There is a "happy hour" about 75% of the way through the show that offers half-off if you'd like a deal on your second drink. Be prepared for a little good-natured heckling and touchy feely-ness if you sit in the front row.
I arrived at the show with low expectations. I have seen some pretty stellar drag musical revues in San Diego that always end up costing $60-$100 a person with drinks. I assumed going into this that the show was going to be budget as all get-out, but for $3-$6 would at least be a cheap, fun night out.
We were incredibly impressed with the quality of the costumes, the lights, the make-up, the boobs, really the entire show!
The show pin-balled between the expected hyper-active Britney and ABBA sing-alongs, the sexual innuendos and jokes, and even into some more meaningful moments. There was one goose-bump inducing number that touched on some of the hardships that these lovely ladies have faced because of who they are. I would whole-heartedly recommend the show for anyone going to Chiang Mai!