How to Manage Airbnb Remotely (and Travel With the Profits)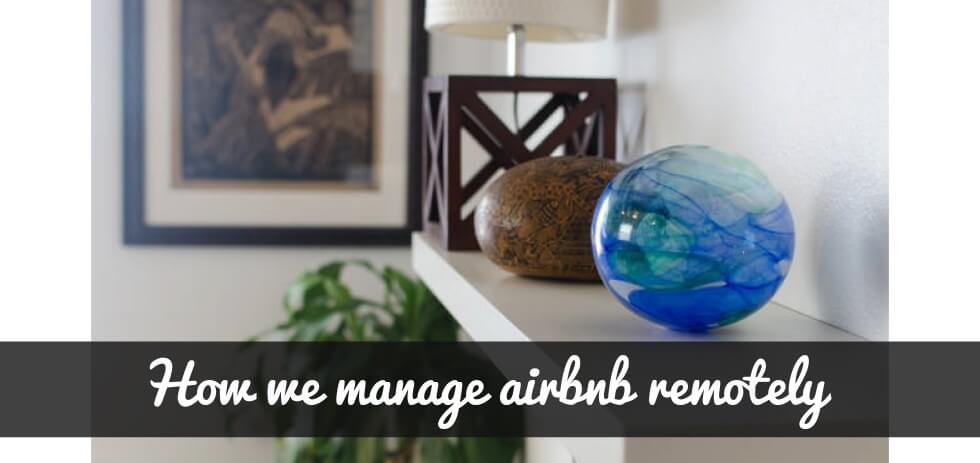 We first began to run an Airbnb remotely nine years ago. We were traveling the world, running our business from a different country every few months and staying in Airbnbs ourselves. Back then, most people couldn't believe that we managed our Airbnb while traveling the world.
We figured out quite a bit for ourselves in those early days. Now, it is much more common to manage Airbnb remotely, and there are many excellent tools out there to help you automate your listing! We run our Airbnb remotely so differently these days that it is past time that I updated this post. Especially since Tom built a tool for automating short term rentals himself!
Here is our (updated!) step-by-step guide for how to manage an Airbnb remotely and efficiently.
1. Set up your space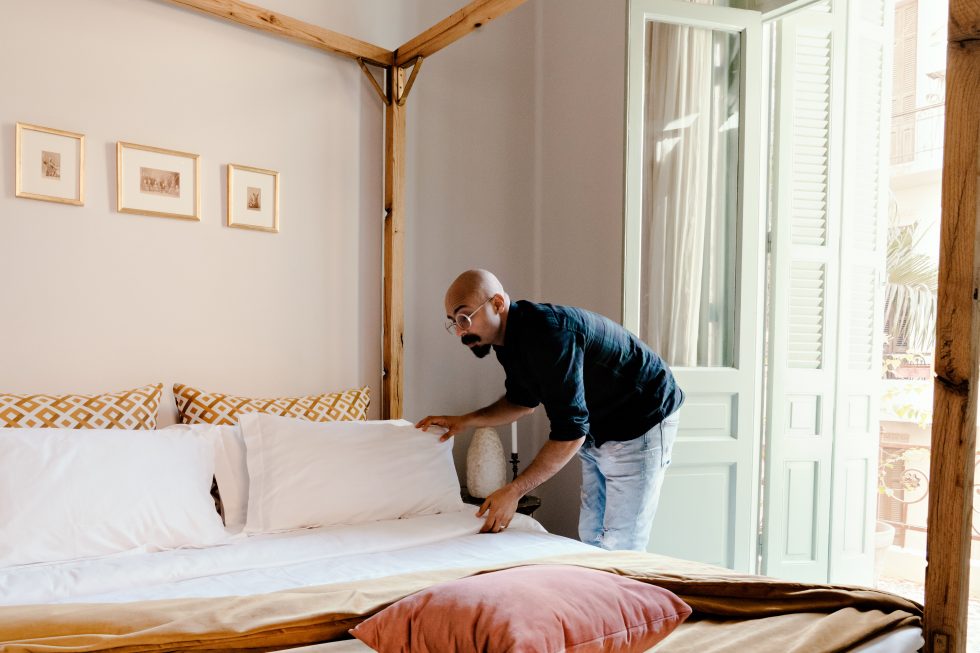 If your listing is a dedicated Airbnb, make sure to stock it with the essentials guests need.
If the space is your home part of the time, you'll also need to minimize clutter. This is an excellent opportunity to go through your space and make sure you only have one of each thing you would need and that it works well. This is especially true in the kitchen. A drawer with one good spatula, serving spoon, tongs, etc., is better than an over-stuffed drawer with seven spatulas, two garlic presses, a melon-baller, a banana bunker – you get the idea.
Either way, turn a critical eye over your space and think about what you would like to be there or not be there if you stayed in someone else's home. Here's a room by room checklist. Feel free to print this to help set-up an Airbnb.
Once you start hosting, pay attention to guests' reviews and feedback. We originally stocked our first Airbnb with what WE thought was important. Our guest's feedback has caused us to buy many items we wouldn't have considered. Feedback is invaluable for improving your listing; listen to it.
2. Create your listing
Check out this post for a step by step guide to start an Airbnb. You will start by using the Airbnb onboarding tool to enter basic details about your listing.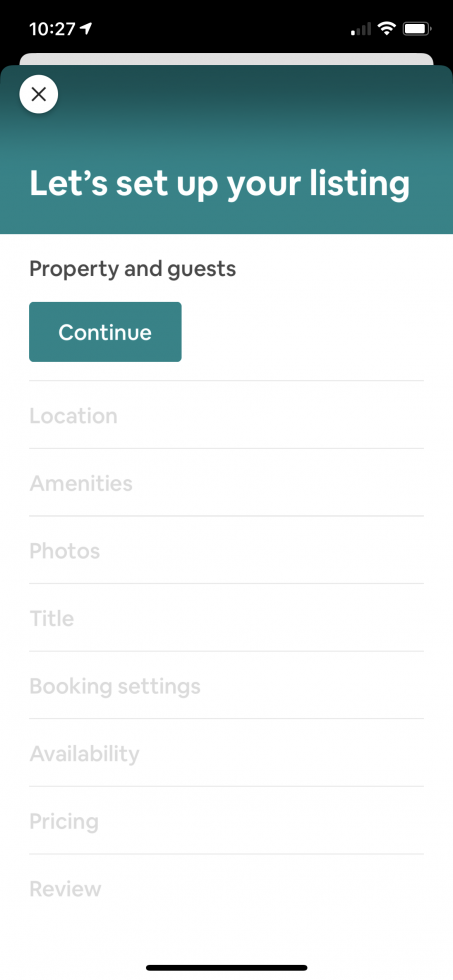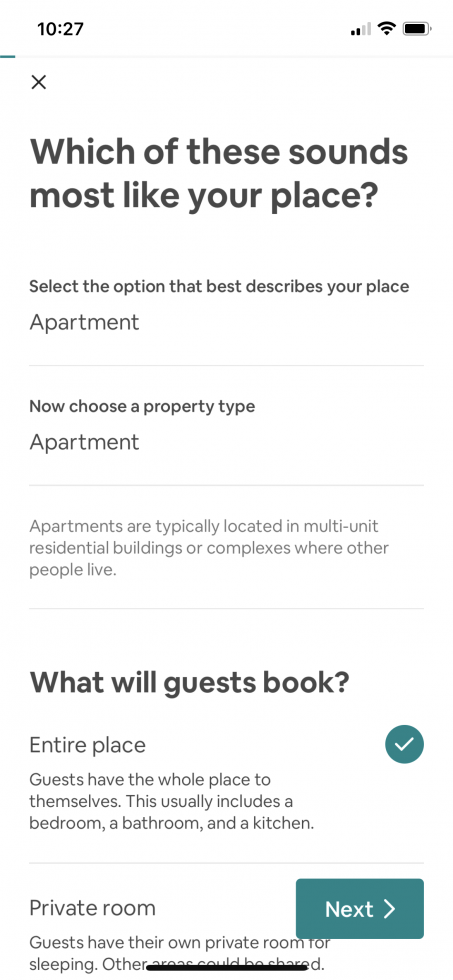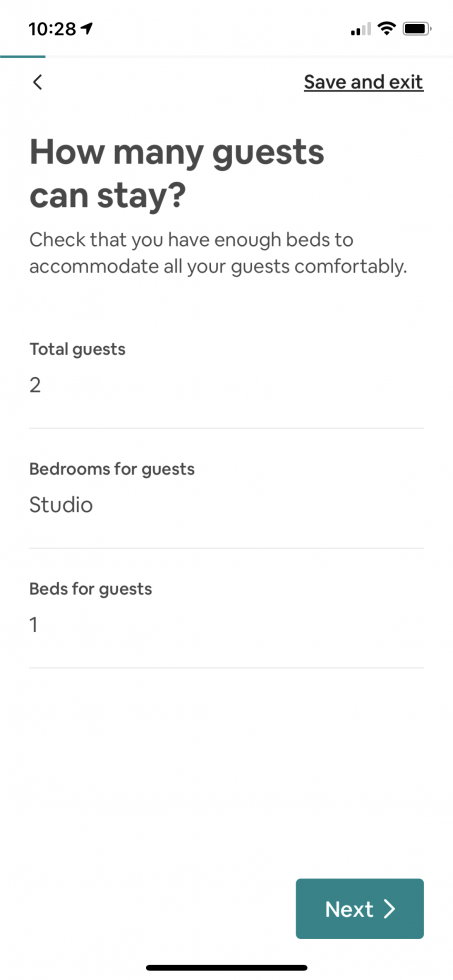 Make sure that your description and photos are detailed and accurate. Guests must get a good sense of the neighborhood and space before they come. We appreciate photos that help us determine the apartment/house's layout to know how it all fits together. If you have to walk through a bedroom to reach the bathroom, don't hide that with selective photos or descriptions, it will bring down your reviews.
3. Automation – You can't run an Airbnb remotely without it
Automation is the key to running an Airbnb remotely and efficiently. Automation tools will save you time and energy even when your Airbnb is in the same city as you. You want to automate everything you can, from pricing to guest check-ins to messages, reviews, and cleanings.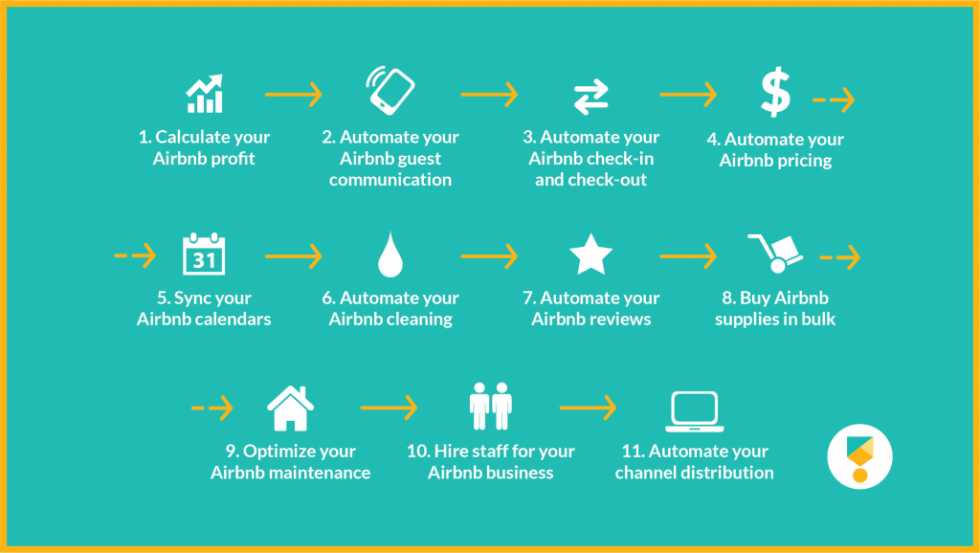 Automate Airbnb Messages
We used to use a text expander, a program that allows you to write out standard emails and then access them with unique keyboard shortcuts, for guest messaging. We also set calendar alerts to remind us when to send messages to guests. We have found that consistent communication is one of the best ways to get positive reviews. Airbnb's popularity has everything to do with their review system. Reviews give guests a good idea of what they can expect when they book a place. The more positive reviews you have, the more bookings you will get, and the more you can charge per night.
We have always sent eight messages for each reservation, on top of responding to any extra messages guests send us.
For every reservation we send:
A booking confirmation message
A message to our cleaners alerting them of a new cleaning
A message two days before arrival with details about check-in
A check-up message the day after they arrive
A check-out message with details the day before they leave
A reminder message to our cleaner the day of check out
A message thanking the guest and asking for a review the day after check-out
A reminder message to ask the guest to leave a review if they haven't left one thirteen days later.
As you can imagine, this was a lot of work, even with text expanders and calendar alerts!
It was taking up so much time that I started to look for another solution. I found every automated Airbnb messaging service difficult to set-up and very expensive, so Tom built one for us! Tom created Host Tools, a reliable and easy to use automated messaging and pricing tool that only charges $5/month.
Automate Airbnb Check-ins
Nine years ago, we used KeySafe Lock Boxes but have since installed smart locks on all our Airbnbs. Smart locks either attach to your existing locks or replace them altogether.
Guests and cleaners can unlock the door with a unique passcode. Not only does it free up time, but it also makes your rental much more secure!
We use August Smart Locks ($149.99 – $249.99) and Tom supports August Lock integration with Host Tools.
The August Wifi Smart Lock with built-in wifi lets you lock and unlock your door remotely, grant guests virtual keys, and check whether the door is open or closed whenever you want. We automatically create codes for each guest, send them to them with their check-in details, and then deactivate them after the guest's stay, all thorough Host Tools.
Automate Airbnb Cleanings
Cleanliness is a crucial component of running an Airbnb. Your place must be immaculate every time a new guest arrives. I can't stress how important It is to have a cleaner or a cleaning service that you trust.
If you don't know a cleaner or can't find one, then apps like Properly can connect you with cleaners.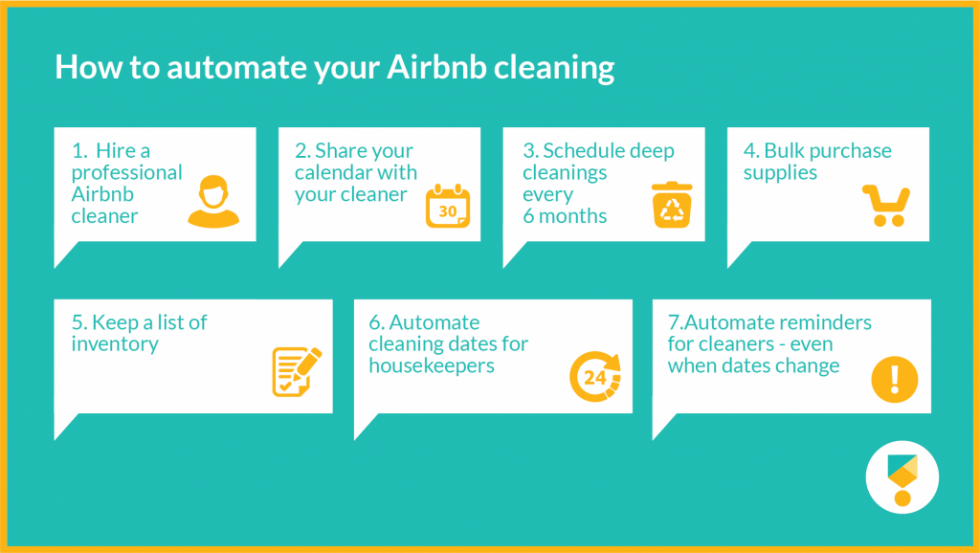 Once you have your cleaning team, you can use Host Tools to manage cleaners in a hands-off way. Host Tools sends automatic emails or texts to your cleaners when you get a new booking and sends cleaning reminders.
This way, you can automate your Airbnb cleaning schedule and won't have to spend time organizing it or agonizing over missed cleanings.
Automate Airbnb Pricing
Pricing is another critical component of your Airbnb. Charge too much, and you may not get bookings, charge too little, and you may lose out on profits.
Hosts quickly learn that they don't want to charge the same amount every night of the year. Prices should change depending on the season, local events, and days of the week. To maximize profits, you will always need to adjust your prices based on demand.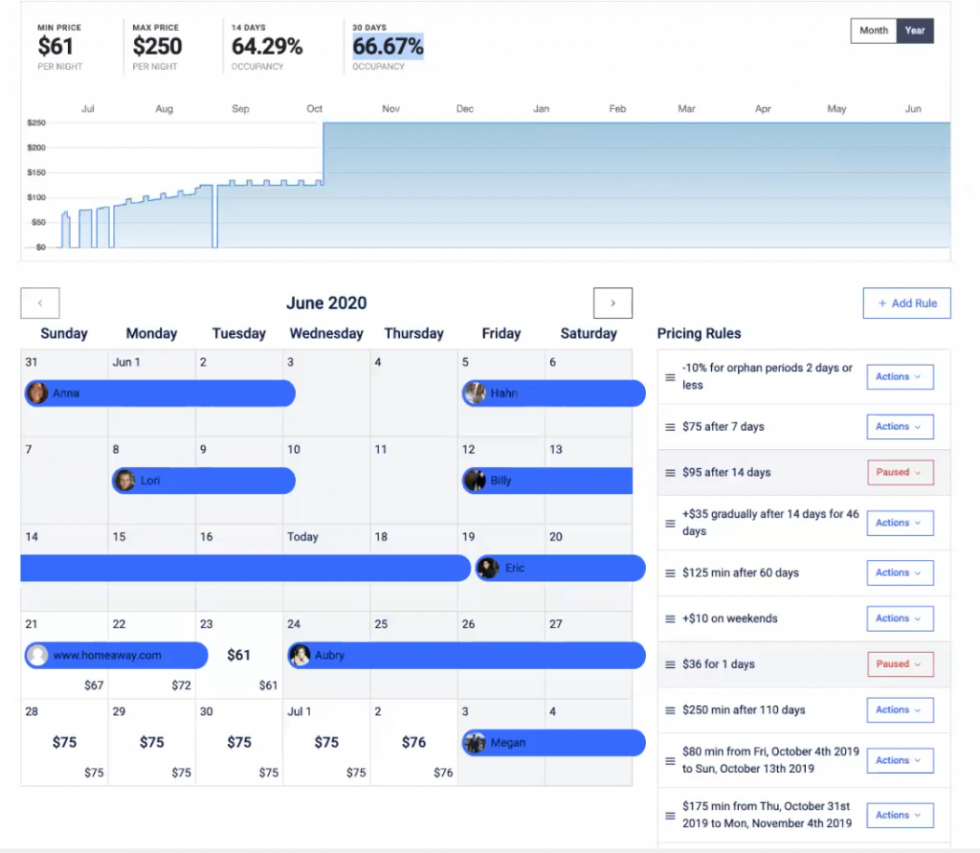 The Host Tools rule-based pricing engine lets you create a pricing plan for your Airbnb. It builds on Airbnb's Smart Pricing data to make sure you don't over or underprice your rental.
You can also put intelligent controls in place. For example, there's a setting that'll automatically raise prices over the weekend. Another setting will drop prices when there's a one-night gap between bookings.
Remember, when you first start an Airbnb, you will need to discount your listing. You may have to cut prices by up to 30% to attract your first guests. You'll need at least five positive reviews before you can charge full price.
4. Get help setting up your Airbnb
We've recently joined the Airbnb Ambassador community! That means you can get help setting up your listing directly from us, Jenny, and her husband Tom, the developer of Host Tools. We've been managing Airbnbs for nine years, and if you sign up with this link we can help guide you through creating your ad and welcoming your first guest. If you use our link to make your first listing, you will also earn $67 after hosting your first stay.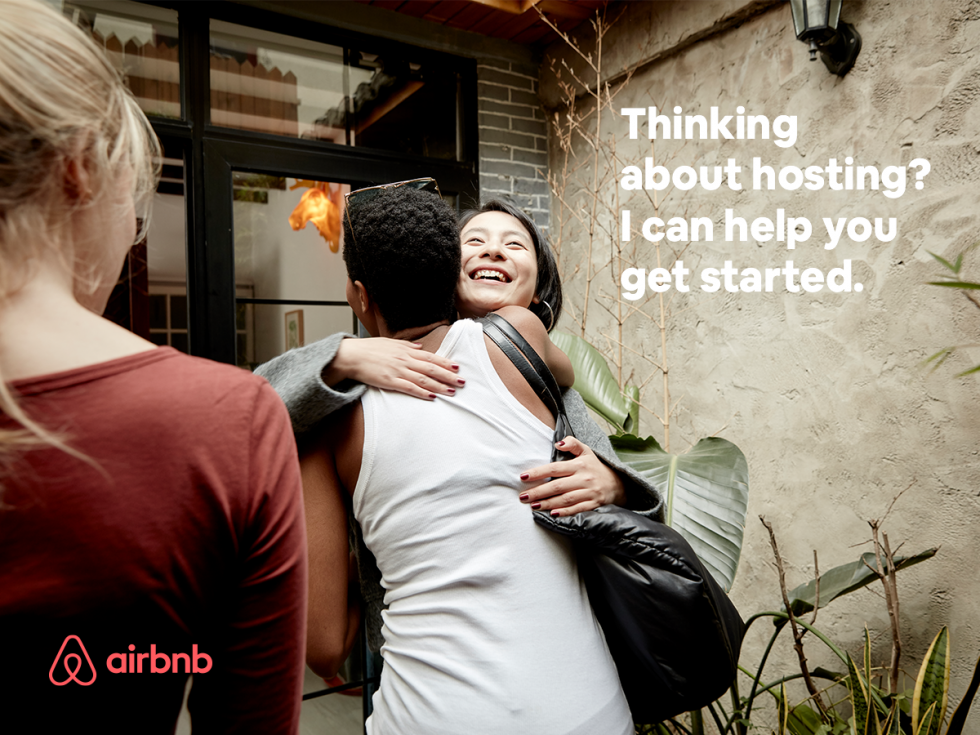 5. Manage your Airbnb remotely
Now that you have your space set up well, your automation software and hardware installed, your cleaners picked out, and your ad is live, you can sit back and relax. This is roughly what our remote Airbnb management looks like:
We get a new booking on Airbnb. We do nothing. Host Tools sends a message to the guest, lets the cleaner know about a new booking. Then Host Tools sets the door codes, checks up on our guests, reminds the cleaner about the cleaning, reviews the guest, and asks for a review from them. And it does all this for $5 per listing, per month.
If you are looking to make the transition to location-independence, Airbnb is a great way to help fund your travels while keeping your home ready and waiting for you. Now that our set-up is complete, we probably spend less than an hour a week actively managing four Airbnbs and are proud of the spaces that we share with other travelers!