Easy Day Hikes in Whistler, Canada. Sleep, Eat, Work, Do.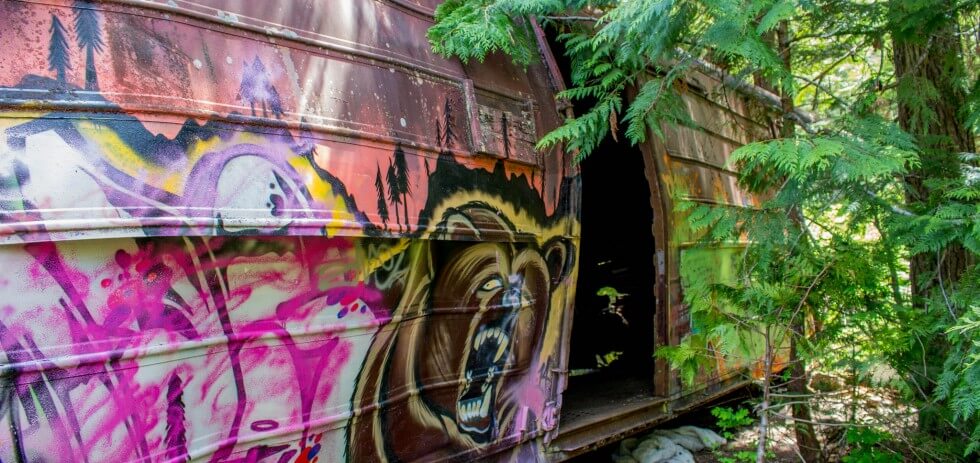 Sleep
After our day in the great outdoors of Capilano, we were very excited to kick the dust of Vancouver off of our heels and drive up to the town of Whistler. In the "on" season Whistler Canada is a fancy (and expensive) ski retreat. Since we visited during the off season we were able to get an apt. for all three of us for $75/night. I am certainly not a keen skier (as we learned in Bulgaria) and so was happy to miss the "best time" and take our off-season deal. We still got to engage in my favorite ski cabin activity; drinking wine by a fireplace with a charcuterie board and a game or movie.
Eat
Our apartment had a kitchen and so we went shopping at the few different grocery stores in town to make meals at home and packed lunches for our day trips and hikes. We did go out twice to Splitz Grill, a hamburger place that has incredibly large and satisfying burgers sold "subway" or "chipotle" style. Meaning they have every topping you could imagine and you can order your burger just how you like it.
Work
My sister was visiting and so we were not working as much as we typically do, which is good timing since the apartment we rented did not have wifi. It was substantially less expensive than the places with internet and so we decided to go without for a few days and concentrate on enjoying the area. Many restaurants, cafes, and bars did offer wifi so we were able to sneak in a little bit of work here and there.
Do
It was a great time to be in Whistler for hiking, and there are tons of very easy and beautiful day hikes. We only had a few days in Whistler and wanted to see as much as possible so we opted to go on several different hikes of 3 hours or less instead of full day hikes.
Blueberry Park & the Blueberry Trail
This is a very pretty and easy path that winds through trees near a lake. It seemed to be a popular spot for people to bring their dogs for a quick jaunt. The best part of the trail was the pretty swing at the top of the hill that looks out over the lake.
This is more of a jogging walkway than a hiking trail. It is a paved little path that circles the golf course. Everything is Whistler is beautiful and this little path is no exception. We really liked the "Ent" looking tree stump that we saw and collecting daisies to make daisy chains.
Train Wreck Hike
This was our favorite hike in Whistler! The trail criss-crosses, goes under, and occasionally runs along the rails so we got to see non-wrecked train go by throughout the day.
The waterfalls and trees along the way out to the wrecked trains were some of the most beautiful things we saw in Whistler. Eventually we came upon the wrecked trains that the trail is named for, covered in colorful graffiti. The trains are from a wreck in the 1950's and still lay where they fell over fifty years ago. My favorite mural was of an angry looking she-bear with a pretty purple and pink evening sky behind her.
There was a really fun looking mountain bike trail weaving through the trees between two of the wreck sites. The wooden boardwalk sloping around the forest looks like something straight out of a fairy-tale. Like a weathered and wooden version of the "yellow brick road."
We were warned by other people we met during the day that it is not legal to walk by the train tracks and that other hikers have received tickets and fines while on this hike.
Blackcomb Peak to Peak Gondola
It's pretty rare for us to be in the snow. We tend to spend more time hugging the equatorial belt where we wear less (and so have to carry less) and the food is spicier. The hot, muggy, tropical weather that we love is not my Sister's favorite and so she has taken every opportunity that has arisen to visit us in her favorite climate. First in Bulgaria and then here in Canada. We were here in June, which is summer in most of the world, but in British Colombia there was still quite a bit of snow in the mountains.
We bought tickets for the Whistler Mountain Peak 2 Peak gondola and rode back and forth enjoying the views of the countryside, and even spotted a family of bears below us. The bears were too far to be anything other than a black speck in our photographs, but we were still pretty excited to get a bird's eye view of them!
On one side of the mountain, there were some sleds conveniently placed on a small hill that we very much enjoyed. There was also a trail up the mountain to a viewpoint of the area. On the other peak (that the gondola took us to) there was a restaurant and bathrooms. We brought our own delicious lunch and enjoyed it on the patio overlooking the mountains. There were charging lockers for phones and devices and Nintendo games to play in the lodge area.
We were there at a funny in-between time when there was too much snow for the walking trails to be open, but not enough snow for the winter sports to be open, but it was still a beautiful place to visit for a day and just as much snow as I need in a year!