Catching our favorite show. The sunsets of Bocas del Toro in Photos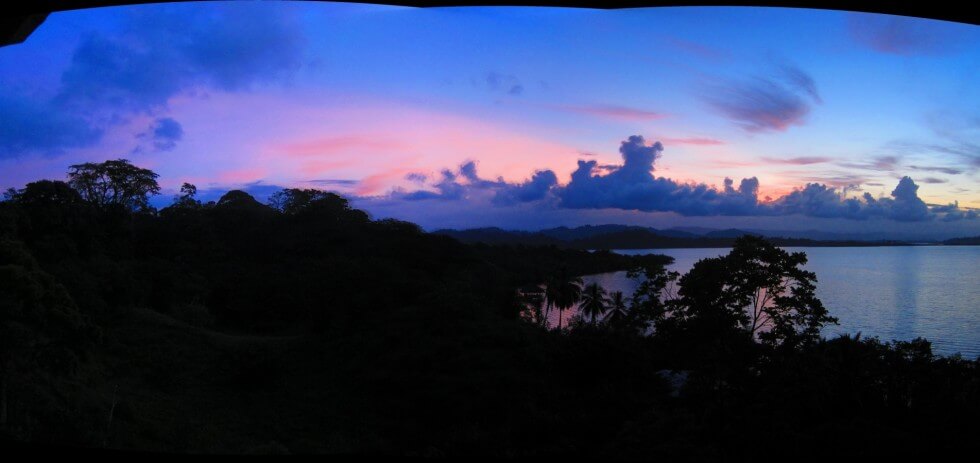 Most people have a favorite show, though not all will admit it, preferring to pretend they are too cultured though they secretly love the thrill of Law and Order SVU, or can't get enough of Survivor.
Tom and I have a new favorite show. It's on every night from 6:30-7:30. Here are scenes from some of our favorite episodes.
We also get some bonus morning episodes…
And have caught some late afternoon storm specials as well.
It's a fabulous show that never gets old, and we make sure to have a never ending supply of Clos, so that we can sit back and crack open a fine box of wine to enjoy it with.