5 Fun Solvang CA Things To Do – California Road Trip Stop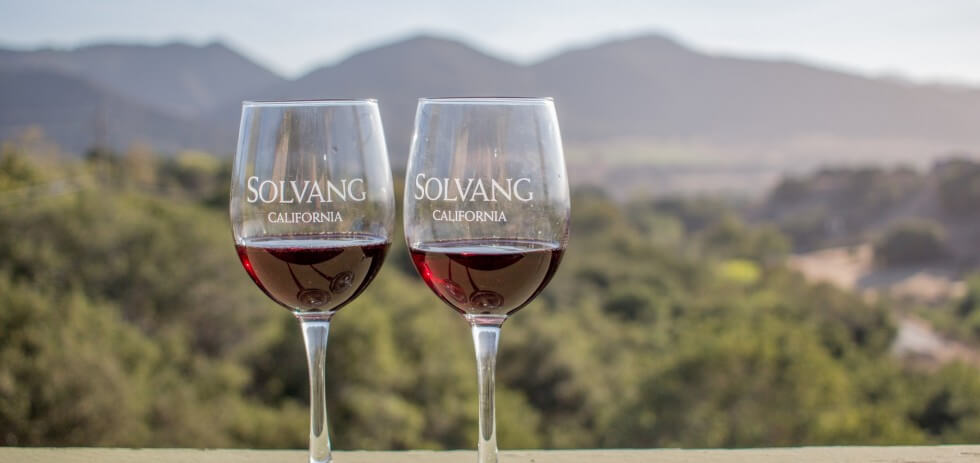 When I started planning our California road trip I learned about Solvang CA, an adorable European town set smack dab in the middle of Califonrian wine country, and knew we had to stop there!
Solvang (Danish for "sunny field") was founded in 1911 as a Danish colony. These days visiting the city is the closest you can get to Denmark in the U.S. It is home to a number of bakeries, restaurants, and shops offering a taste of Denmark in California. The architecture of many of the façades and buildings reflects traditional Danish style. All of this is made all the more magical by the fact that instead of being in the chilly Northern hemisphere, it is nestled in the Santa Ynez Valley, a sunny Californian wine-producing region.
Once we were there we found that there were more than enough Solvang things to keep us busy, in fact we were hard pressed to get it all done in the 24 hours we stayed there. Next time we will definitely need to stay for more than just one night!
During the summer the Pacific Conservatory Theatre (PCPA) puts on plays at the Solvang Festival Theater located at 420 Second Street, a huge outdoor amphitheater. Tom and I both love going to see live theater and often incorporate it into our travels. For example, everytime we visit New York we enter the Broadway ticket lotteries in NYC to see as many shows as we can!
I loved the idea of getting to cuddle up under the stars to watch a show and vowed to go no matter what was playing. The show we saw, Peter and the Starcatcher, was a lot of fun and really well done. It's worth it to go for just the bearded mermaids!
2. Get a taste of Northern Europe at Solvang CA Restaurants and Bakeries
We wanted to soak up as much of Northern Europe as we could in Solvang as so ate at The Greenhouse Cafe; A Nordic Bistro. We ordered the two most Nordic sounding things on the menu; the Nordic combination platter of Danish Sausage, Swedish meatballs and red cabbage and potatos and an an open faced roast beef and Danish mustard sandwich.
Tom also stuck with the theme and complemented the meal with Carlsberg beer from Denmark. You know, for research. We also had dessert at one of the five Danish bakeries that can be found in Solvang, though I am embarrassed to admit that I don't remember which one!
3. Wine tasting in Solvang CA
Solvang boasts over 18 tasting rooms and wine bars all within easy walking distance, and over 125 wineries in the surrounding Valley. With credentials like that how could we NOT go wine tasting? We walked around town feeling spoiled for choice and finally settled on Carivintas Winery, a winery whose name signifies a blending of wine with philanthropy. The brightly colored paintings of animals on the bottles drew us in, and we were delighted to find out that all of the paintings are of rescued animals and that a portion of the winery's profits are donated to animal shelters. Who doesn't like a little philanthropy with their wine?
4. Enjoy the Wine Country Views
We meant to check out the Hans Christian Anderson Musuem, or possibly rent bicycles, but we were just too taken with relaxing with some wine over this view to be bothered. This was right outside of our hotel room at the Solvang Holiday Inn Express but these sweeping views can be enjoyed just about anywhere in town!
5. Take in the Town, windmills, shopping, photo opportunities and all!
The Town
The first thing we noticed upon driving into Solvang is the abundance of windmills. I didn't see any mills, or evidence of a booming flour trade so I am pretty sure they are just for show, either way they are beyond picturesque. We also loved noticing the details on many of the buildings and tracking down the reproduction of the famous "Little Mermaid" sculpture.

Shopping
As we travel full time with carry on luggage, we aren't big shoppers. But we enjoyed an hour or two of window shopping, unable to resist checking out all of the old world antiques, Danish imports, collectibles, and a cute Christmas shop that that felt like stepping into a European Christmas market. Our favorite shop was a clock shop stuffed to the gills with cuckoo clocks. The owner of the shop spent about 20 minutes showing us what all of the different clocks did when they went off on the hour.

Photo Ops
It seemed like everywhere we looked there was something else I couldn't help posing with for a photo. After the third or fourth time I stopped to ask Tom to take a picture of me in a giant clog, or pretending to be posing for the cover of a romance novel with a Viking I think he may have been done. I was loving every one though, and even convinced him to pose a time or two himself.

Where We Stayed
For such a small town, there are a ton of options for hotels in Solvang, CA. We stayed at The Holiday Inn Express, right on the main road. With rooms starting at about $117.00 USD a night it was one of the more economical options in town and the location couldn't be beat. We loved that we could easily walk to and from everything there was to see in the town.
Our room had a loft upstairs with a king bed and a spacious sitting area downstairs with a pullout sofa bed. it definitely would have slept four very easily and since there are two levels would have had much more privacy than a standard hotel room. The WiFi was free and good, and there was a big TV that Tom immediately started relaxing in front of, a fridge, microwave and coffeemaker. It really was the perfect place for us to stop, relax and hang our hats for the night
The huge bed in the upstairs loft area was very comfortable, and even had pillows embroidered with "firm" and "soft" so you could pick your preference. The room also came well-stocked with nice toiletries so we barely had to unpack for our stay.
All in all, the room was a great value and the million-dollar view from the staircase near our room was one of our favorite parts of Solvang. There is also a pool at the hotel, but we were too busy enjoying the bottle of wine we purchased while tasting and drinking in the views to go swimming.
In the morning the hotel serves a complimentary breakfast of both hot and cold foods and so we continued our road trip north happily full, caffeinated and ready to see more of California.
Do you Want To Do it Too?
Solvang is about a third of the way between Los Angeles and San Francisco, making it a perfect stop for any California road trip. If you want to see this adorable town but aren't headed to California, you can watch the movie Sideways that apparently was filmed in Solvang. We haven's seen it yet, but look forward to watching it next time we get a yen for old world charm and kitsch in the middle of California wine country!
Many thanks to the Solvang Tourism Board for hosting us in Solvang. Hosted or not, all opinions and thoughts are always our own.