How Much Does it Cost to Travel to Japan? Our Japan Travel Budget.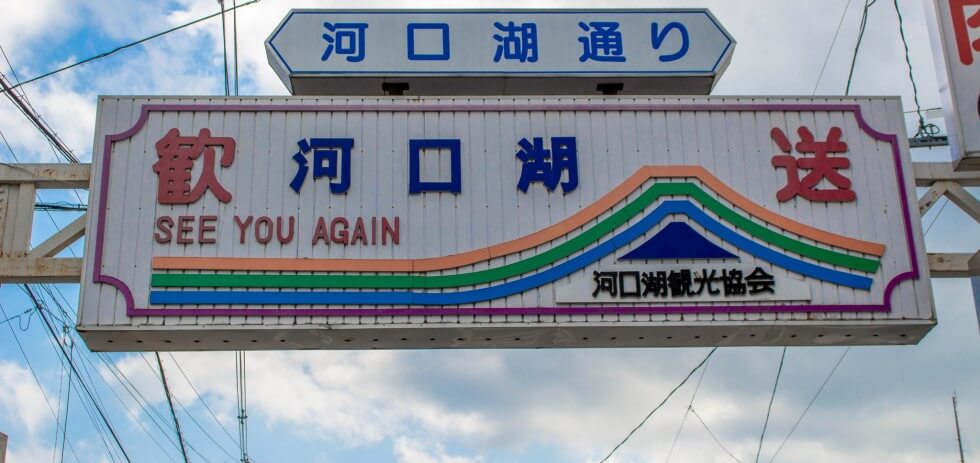 Tom and I had always wanted to visit Japan in our travels, but it's reputation as an incredibly expensive location made it easy to put off visiting until "someday". That day finally arrived when we found a killer deal for our return to North America from Asia. We were able to book a two-week cruise across the Pacific for roughly the same price as one-way airfare along the same route! I will be writing more about this soon but suffice to say, the ship in question embarked from Japan and disembarked in Vancouver, so we finally had that reason to make our way over to the land of the rising sun.
Japan's reputation as a spendy place to travel is well-earned, and in an effort to try and help other travelers I am writing this: Our first budget post. I must admit it is difficult to be so forthcoming about what we spend. We are raised in a culture in which talking about what you make and what you spend can be uncomfortable and even rude. But budget posts are some of the most helpful travel blog posts we read, and have even determined whether or not we visit a place.
Sharing this type of data also opens you up to judgement, I have seen quite a few "I traveled there for sooo much cheaper" style comments on other budget blog posts. I assure you all now, ANYBODY and EVERYBODY could visit Japan more cheaply than we did, but we are by no means "shoestring travelers". There are some great blogs out there that show you how to do it on a rock-bottom budget. But we are working full-time and have made certain creature comforts more of a priority. Also we spend a lot more on food and drink than many people, we like snacks, what can I say?!
Ok, I'll stop the hemming and hawing and get down to the cold, hard, numbers of our Japan travel budget. We use a brilliant travel budget app made by Simon and Erin of Never Ending Voyage and with screenshots like these how can you not want to share your data? We hoped to spend about $150 a day in Japan, which was a completely arbitrary number. That is quite a bit more than our typical daily budget of $70 a day for the two of us. We figured Japan was expensive and so upped our budget by what we thought was astronomical proportions. We ended up spending a total of $185/day between the two of us over our thirteen day trip in Japan.
Our visit, unfortunately, coincided with "Golden Week" which made everything more expensive and meant that we had to plan much farther in advance. To quote a dear friend when they found out our travel dates for Japan:
"You definitely picked the WORST time of the year for a short visit to beautiful Japan: From around April 25 thru May 6 there is the so-called "GW" (Golden Week) in Japan. EVERYBODY (and his brother) is traveling around. All tourist spots are overcrowded, plane tickets, accommodation, and restaurant reservations can very difficult to get."
Too true! By the time we received his warning and realized that we couldn't travel as "fly by the moment" as we typically do, most of our top choices were already booked! This meant that not only were prices higher that week at some of the places we did book, but that less expensive options were no longer available at all.
Transport
About 20% of our budget or $500 was spent on transport. One of the main transport questions we had before we left was about the Japanese rail pass and whether or not it is worth buying. The answer to that question is going to be different for every traveler depending on itinerary. We used the travel planning site hyperdia to find out the costs for all of our planned train journeys and then compared that to the cost of a rail pass. The rail pass turned out to not be a good deal for us, mainly because we arrived in Osaka and left from Tokyo so we did not need any round trip tickets. Something important to note is that the rail pass does not cover the Nozomi trains, which are the fastest of the shinkansen trains, and the Japan rail pass can ONLY be purchased abroad.
Riding the shinkansen was one of the things we were most excited to do in Japan and they did not disappoint. Super quiet little bubbles that we could watch the countryside whipping by from at incredible speeds! They were super comfortable and we were even able to sit back and get a little (offline) work done.
Accommodation
Accommodation was about 35% of our budget or $834 over 12 nights. We stayed in a pretty wide variety of types of accommodation; from an Airbnb apartment rental to tatami mat rooms in hostels with shared bathrooms to 5 star Western-style hotels and one memorable night in a Buddhist Monastery on Mt. Koya.
The night in the monastery was by far the most expensive at $203 a night, the hostels with shared bath ran at about $70 a night, the apartment was $136 a night and four of our nights were free at Hyatt hotels using credit card points.
Food & Drink
The largest chunk (38%) of our budget was spent on food and drink. We spent just over $900 in 13 days, but $392 of that was spent on my (wine-paired) birthday dinner at a 3 michelin star restaurant in Osaka. Just writing that makes my eyes bug out a little bit, but it was an incredible, incredible, experience that I wouldn't trade for that money back in our bank account. I also did not know at the time how much the meal was since Tom planned it all and arranged it for my birthday. He even secretly entered it into our budget a few weeks after the trip ended so I didn't have to see it at the time. In fact, if we hadn't gone out for that special meal we would have been a little under our $150/day budget. Many of our other meals came from convenience stores and, of course, slurping down bowl after bowl of steaming hot ramen.
Entertainment
Entertainment was almost our smallest spending category at just about 4% of our budget. There are many gardens, castles and temples that are free to visit, and just walking around people-watching and soaking up Japan is entertaining enough! We did go and see a Geisha musical in Kyoto and some gardens, onsens and things that cost a bit more to visit. Also many of the things that we categorized as "Transport" or "Accommodation" were also entertaining, like riding the shinkansen or staying in the Buddhist monastery.
Misc.
Miscellaneous expenses were just 2.6 % of our budget. We had to do some very minimal shopping while there, Tom needed a pair of nice-ish shoes to wear to dinner on the cruise and some of our toiletries ran out. We also got a few small birthday gifts for my sister. We spent less here than I think the average traveler would as there is quite a bit of fun and interesting shopping in Japan, but having to carry everything we own is a great shopping deterrent!
All in All
I think our budget is a pretty fair representation of what it costs for two people to travel comfortably in Japan. We try and find a balance between not blowing our budget, as you could for a shorter trip, and enjoying our experiences in comfort. To sum up; we spent 13 days in five different locations over Japan. Our free hotel stays and tiny shopping budget may make up for our much higher than average food budget.
We did not want to completely drain our bank account, but also recognized that we were probably not going to return to Japan any time soon and had a limited time there. Our biggest splurge of the trip was obviously our dinner at Fujiya 1935 for my birthday. That said, Japan is the country with the most three-starred Michelin restaurants in the world, and I highly recommend the experience!