There's no Place Like Lemongrass Homestay – Hoi An Hotels Review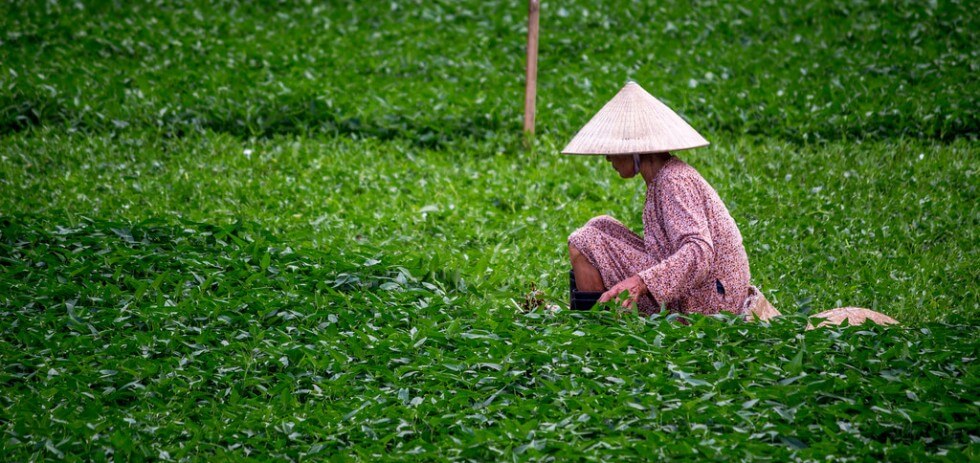 We have found that where we are staying in a city usually factors greatly into how much we like it, and how long we stay there. As much as we travel we are essentially homebodies, and just love our temporary "homes" to be comfortable. We only had a month in Vietnam, and spent half of it kiteboarding in Mui Ne and so were planning on traveling quite a bit faster than we normally do to see more of the country.
With that in mind we planned to stay three nights at lemongrass homestay in Hoi An. We figured that depending on how much we liked it we could either extend our stay by a couple of days, or move on to another area of Vietnam. We ended up staying a total of 9 nights, which should give you a pretty good idea of how we felt about both this Hoi An hotel!
Lemongrass is called a homestay, but is definitely not a stay in someone's home. It is a gorgeous little boutique hotel a couple of kilometers outside of Hoi An, set in the middle of shining green rice paddies. The rooms are big, airy and lovely and the western-style bathrooms are incredibly nice.
The hotel comes with free bicycles and we loved the easy 2-3 km ride into town a couple of times a day to eat delicious food, run other errands and explore the well-preserved ancient city.
Our stay also included a ton of amenities that we don't normally find in this price range. At $32/night for a room you can definitely find cheaper Hoi An hotels; but I highly doubt better. It is more important for us to be somewhere lovely and pleasant, especially since we tend to stay "home" working instead of going out sight-seeing all day, than it is to find the most rock-bottom prices we can.
There is an infinity pool guests are welcome to use on the roof of their sister hotel right next door. The pool is a great place to meet other travelers or to just quietly float around in a sea of green fields and blue skies.
There is a delicious breakfast included in the mornings and even a free group cooking class! We love food, and we love seeing how things are made, so it goes without saying that we are big fans of cooking classes. This one did not disappoint and took us all the way from the most basic ingredients to the communal meal at the end.
We started with a bike ride to the local market to pick up some ingredients.
We then learned how to make fresh rice paper rolls, starting all the way from the beginning; using a huge mortal and pestle to separate the rice from it's husk. We used bamboo trays to painstakingly get all the husks out of the rice. The soaked rice was then ground between two stones to make a drippy rice liquid.
The drippy rice liquid is cooked like a crepe on a piece of fabric stretched over boiling water – an ingenious steamer!

The hardest part was getting the steamed rice paper wrap off the cloth without destroying it!

We also learned how to make banh xeo (sometimes called Vietnamese pancakes) which has become one of my favorite new treats in Vietnam!
All in All
We found Lemongrass homestay to be a great place to set up shop and work while enjoying the incredible food, nearby sights and famous tailors of Hoi An, Vietnam.
Thanks to Lemongrass Homestay for hosting us in Hoi An.